Masque Groups
One of several time honored traditions at the Twelfth Night Masque is the arrangement of small groups comprised of several guests that have selectively coordinated their costumes to either create their own theme or perhaps create a sub-theme at the party.

During the early years of the party, small groups from a particular social circle would collectively arrange dinner plans prior to the ball, often times throwing elaborate pre-parties at venues such as the Casino Club, Blackstone Hotel, and University Club. This made it easier for the committee to send notification of where the location of the ball would be hosted that evening. As the guests where planning to arrive together at the party, it became customary to coordinate their costumes.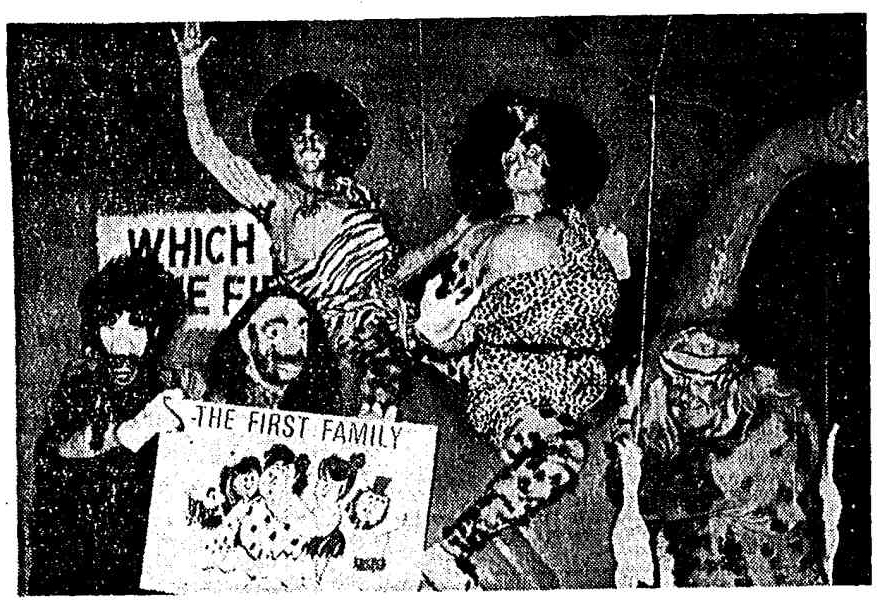 Evolution of the Group
After the traditional "Twelfth Night Cake" was replaced with the Grand March , judges were appointed to evaluate costumes and groups became more active and creative - each vying for the honor of best dressed.
With each passing year, groups that had become tenured mainstays of the Twelfth Night Masque challenged themselves as well as their peers to create more elaborate ensembles. Props and choreographed routines began to accompany the groups during their procession in the Grand March. Small groups elaborating on a sub-theme remain an integral part of the party to this day.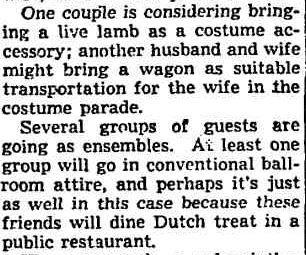 This tradition lives on today at the Twelfth Night Masque and we encourage you to join a group or create a group to compete for the grand honor of "Most Irreverant Group" at the Twelfth Night Masque.

Groups will also qualify for discounted tickets to the masque. Please contact the Committee of Twelve with any questions
Register Your Group Here